Date: Friday December 18th
Time: 7:00PM - 10:00PM
Place: Bob's Lounge - 1 min walk from exit 11 of Tameike-sanno station (
Map
)
Address: Akasaka 2-12-12 Akasaka Flora Building 8F
Phone:03-3586-2688 / 080-6538-8109

Hello Everyone!

Bob's lounge is a good old all American country/western pub where we will be holding an International down home Texas style Christmas/ end-of-the year party. The atmosphere is like an Austin, live house with great music, big screen T.V., and lots of warm laughter and fun!! So come on down for some great holiday cheer! This social gathering is a great chance to meet new friends and students, while enjoying English and Japanese. Plenty of snacks and lots of drinks. During the party there will be various live music as well as the socializing game of NAME BINGO with prizes given near the end of the party, the top prize being a 4,000yen shopping ticket. This will be a great time for all even if you come by your lonesome self so it's no problem because we are one big happy family at Bob's Lounge! Hope to see Ya'll there!
[Fee]

Fee (Pre-pay online) Choose either:
A 2000yen 1800yen including 1 drink and snacks
B 3500yen 3200yen all you can drink and snacks

Paid fees are non-refundable.


Teacher-student.com Christmas Party 2009

Fee (at the door)
A 2000yen including 1 drink and snacks
B 3500yen all you can drink and snacks



Fee (at the door for a group of 3 or more)
A 2000yen 1800yen including 1 drink and snacks
B 3500yen 3200yen all you can drink and snacks

[Others]

Those who turn up in a full Santa suit will receive a special prize!
* Calling for volunteer musicians: if you can play the acoustic guitar, banjo or Okinawa-sanshin (the pub has each of these instruments), you are very welcome to contribute a song or two (can be Christmas related, but doesn't have to be). If you are interested, please contact before the party.
* Bob's place has a capacity of 45 people, so this party is on a first come, first serve basis.
* Drinks include soft drinks, beer, wine, whiskey, shochu and cocktails.
Please let your friends about this party, and let us share a great time together!
Let's party and have fun together!!!
[ACCESS]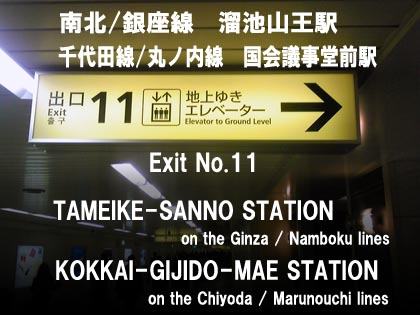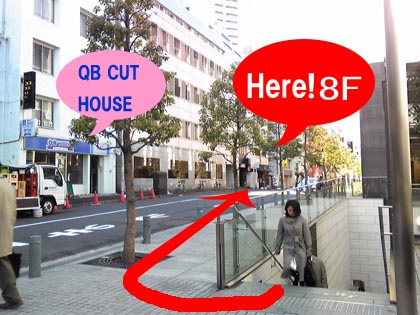 After coming out of exit 11 and come to the street level, please make right u-turn. Across the street you will see QB Cut House.
Walk straight for about 30 seconds and you will find Bob's next to the RAMEN shop.
Please take the elevator to 8th floor where the fun will begin.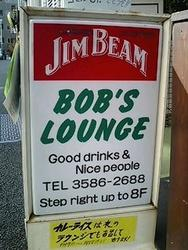 At the entrance you can see these sign.
[Map]
【使用素材】